The conference Photo Albums' Twisted Meanings: Between Nostalgia and Trauma, organized by the Institute of Art History of the Czech Academy of Sciences and DOX – Centre for Contemporary Art, will be held in Prague, Czech Republic in hybrid format on Thursday 25 and Friday 26 November, 2021.
One of the main aims of the workshop is to discuss and highlight obscure, forgotten albums reflecting traumatic or forgotten chapters in history, repressed memories or displaced and marginalized groups or individuals. Stella Fatović-Ferenčić, Silvija Brkić Midžić and Martin Kuhar will give a presentation entitled Two photo albums of the Clinic of Otorhinolaryngology in Zagreb: exploring the shifts in visual representation.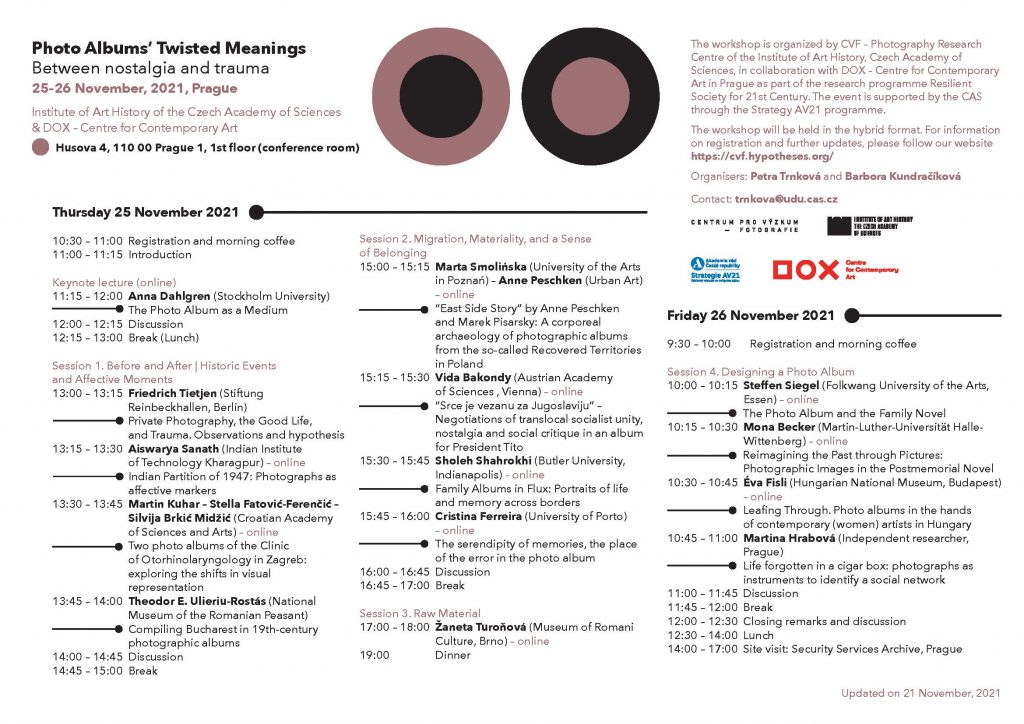 Link for registration after which a Zoom link is received: https://cesnet.zoom.us/meeting/register/tJEldeygqzMuHddW-TM_XlexhpOPSXXfR7NQ.